Harvard Moves: 5K Your Way
Ready, get set, go! The countdown is on for Harvard Moves.
November 2—5, 2023

Bring members of your local Harvard community together to participate for a virtual 5K—your way! This a fun way to stay active, celebrate your global Harvard community, and support students by raising critical funds for undergraduate financial aid.

Organize your local Harvard Moves event today! Here's how:

1) Choose your activity (e.g. trail hike, walk/run, bike, etc)
2) Pick a starting location along with date and time
3) Promote it on your website, social media, and email communications. Be sure to collect RSVPs.
4) Encourage people who RSVP'd to also register at https://alumni.harvard.edu/harvard-moves
5) Be sure to let your Staff Liaison know that your org is participating and send us lots of pictures!
That's it and have fun!
Want an example? Check out Harvard Club of Philadelphia's 2022 Harvard Moves event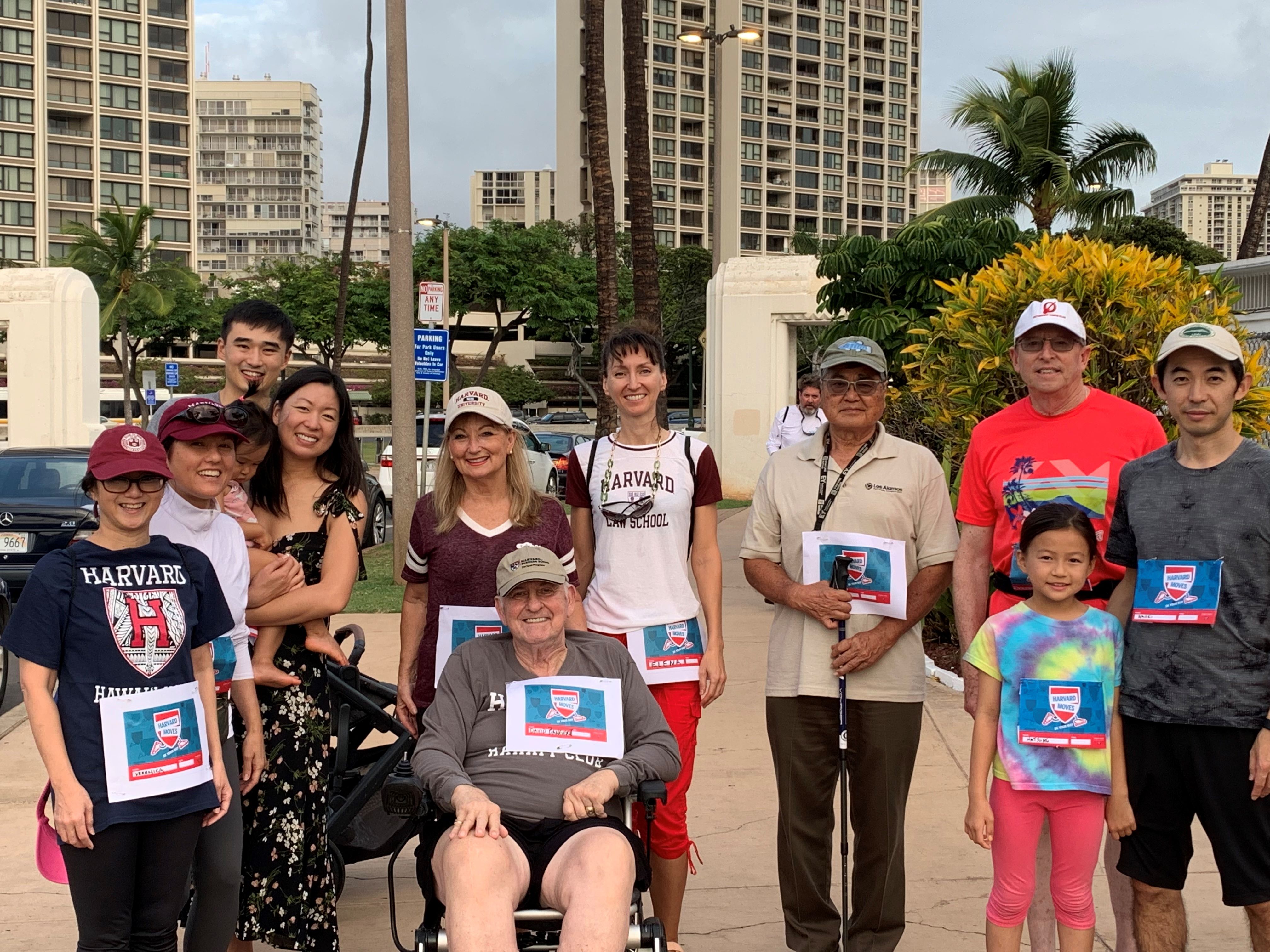 Pictured above: Members of Harvard Club Hawaii pose together for Harvard Moves 2022.